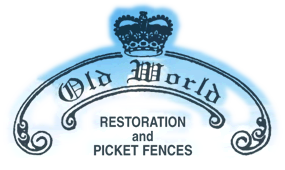 Contact Old World
Our business has been established over 20 years and is one of the leading feature fence companies in Australia. We are one of the very few companies that still mortice all the joints on our fencing; this and our great workmanship have helped make our company into one of the leaders in the industry. Old World offer a free, no obligation measure and quote onsite, or you can come into our showroom at 140 Mason Street, Newport, and speak to one of our friendly staff.
Contact details
Old World Restoration & Picket Fences
140 Mason Street, Newport, Victoria, Australia, 3015.
Phone: +61 (03) 9399 1900
Fax: +61 (03) 9399 1800
Email: sales@oldworld.com.au
Website: http://www.oldworld.com.au
Trading hours:
Mon - Thu: 7:30am - 4:00pm.
Friday: 8:00am - 2:00pm.
Saturday: By appointment only.
Contact form